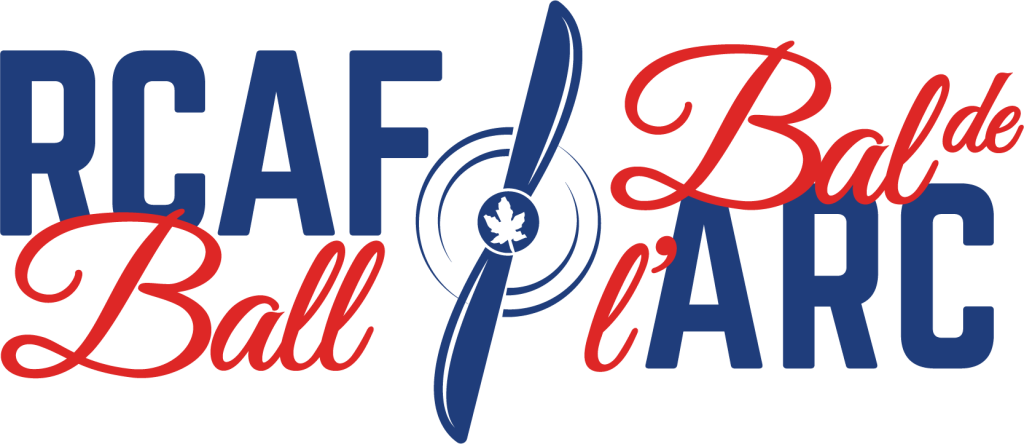 [La version française suit]
As we continue to celebrate the Royal Canadian Air Force's (RCAF) journey towards its 100th anniversary on 1 April 2024, Lieutenant-General Kenny extends a warm invitation to all RCAF personnel and their family, their friends, and community partners to join the eagerly-awaited inaugural RCAF Ball.  This celebration will pay tribute to the extraordinary achievements of Canada's aviators, beginning with their service in the Royal Flying Corps during World War I, through to the founding of the RCAF in 1924, and beyond.
This Inaugural RCAF Ball will take place on Saturday, 3 June 2023, at the Infinity Convention Centre in Ottawa (2901 Gibford Drive, near the airport). Cocktails at 18h00 with dinner at 19h00 and dancing to start at 21h30.
Tickets for this event are as follows:
Single Ticket: $160 per person (plus HST)
Couple: $320 (plus HST)
Ticket sales are officially open.
For more information and to purchase tickets, please use this link: https://rcafball2023.rsvpify.com/
Hotel group rate also available, full details available at the following link: https://www.rcafassociation.ca/wp-content/uploads/2023/01/Hotel-Booking.pdf
Guest Speaker: Col Jeremy Hansen, former RCAF fighter pilot and Canadian Space Agency / NASA astronaut
Dress:
Men: Black tie/tuxedo, mess dress, suit and tie, or 1920s historical dress
Women: Mess dress, formal gown, cocktail dress, formal pant suit or 1920s historical dress
We can't wait for you to join us at this celebratory RCAF Ball 2023, where we'll gather to honour the amazing accomplishments of our RCAF community and the deep connections we share. It's going to be a night filled with laughter, fond memories, and reuniting with friends and colleagues.
Please follow us on Facebook at www.facebook.com/rcafball for updates, historical photos and a fun way to interact with new and old friends.
———————————————————————————-
Alors que nous continuons à célébrer le parcours de l'Aviation royale canadienne (ARC) vers son 100e anniversaire, le 1er avril 2024, le lieutenant-général Kenny invite chaleureusement tous les membres du personnel de l'ARC et leur famille, leurs amis et leurs partenaires communautaires à se joindre au bal inaugural de l'ARC, si attendu.  Cette célébration rendra hommage aux réalisations extraordinaires des aviateurs canadiens, depuis leur service dans le « Royal Flying Corps » pendant la Première Guerre mondiale jusqu'à la fondation de l'ARC en 1924, et au-delà.
Ce bal inaugural aura lieu samedi, le 3 juin 2023, au Centre de congrès Infinity situé au 2901, Gibford Drive à Ottawa, près de l'aéroport. Un cocktail se tiendra à 18 h 00, suivit d'un dîner à 19 h 00 et d'une danse, à partir de 21 h 30.
Le coût des billets sont les suivants :
Billet simple : 160 $ ​​par personne (plus TVH)
Couple : 320 $ (plus TVH)
La vente des billets est officiellement débutée.
Pour de plus amples informations et pour l'achat de billets, visitez : https://rcafball2023.rsvpify.com/
Un tarif de group pour hôtel est disponible, détails complets au lien suivant : https://www.rcafassociation.ca/wp-content/uploads/2023/01/Reservation-Hotel.pdf
Le conférencier invité est le Col Jeremy Hansen, ancien pilote de chasse de l'ARC et astronaute de l'Agence canadienne de l'espace / NASA
La tenue vestimentaire :
Les hommes : cravate noire/tuxedo, tenue de mess, complet et cravate ou tenue historique des années 1920
Les femmes : robe de mess, robe de cérémonie, robe de cocktail, tailleur-pantalon ou robe historique des années 1920
Nous avons hâte de vous voir au Bal de l'ARC 2023, où nous célébrerons et honorerons les incroyables réalisations de la communauté de l'ARC et les liens profonds que nous partageons. Ce sera une soirée remplie de rires, de bons souvenirs et de retrouvailles entre amis et collègues.
Veuillez nous suivre sur Facebook à www.facebook.com/rcafball.  Vous y verrez des mises à jour, des photos historiques et un moyen amusant d'interagir avec de nouveaux et d'anciens amis.