Military Research & Other Topics
Block III Super Hornet – Canada's Next Generation Fighter Capability for the 21st Century – by "Duff" Sullivan, Managing Director Boeing Canada
The following paid content from Boeing Canada can also be found in Revue Airforce Magazine Vol 44 No 2, published 30 September 2020 (pp.60-61). The views expressed are exclusively those of the author Brigadier-General (Ret) Charles S. "Duff" Sullivan – Managing Director Boeing Canada
Block III Super Hornet – Canada's Next Generation Fighter Capability for the 21st-Century
As a former CF-18 fighter pilot and NATO Air Component Commander, I've tried to stay knowledgeable on fighter aircraft competing to replace Canada's legacy Hornets. Until recently, I thought I was relatively well-informed. However, the deep-dive analysis carried out during my first month on the job as Managing Director of Boeing Canada has revealed astonishing findings.
While the technology and capabilities available on any competing fighter is remarkable, there is a big difference between what capabilities might be offered and what is needed by Canadian forces. For the benefit of my fellow pilots, defense industry colleagues and airplane enthusiasts, I am opening my proverbial pilot's notebook and sharing my opinion and what I've discovered.
Diminishing Returns on Stealth
Air power experts agree that modern-day and future fighters must be "low-observable," of which radar stealth is a component. This stealth requirement applies to the aircraft in the Future Fighter Capability Project (FFCP) competition. Radar stealth increases survivability when going against Integrated Air Defence Systems (IADS) and other fighters that use active radar technology to track and target aircraft. Older legacy IADS are prolific and employed by countries world-wide, as witnessed during coalition operations around the world. However, new and emerging IADs such as the Russian S-500 now use new technology to track and target traditionally 'stealthy' aircraft, limiting the effectiveness of fifth-generation "radar stealth" technology.
With its long-range Infrared Search and Track (IRST) and network-enabled targeting capability, the Block III Super Hornet is able to track and target adversary aircraft without active radar technology. It is possible for stealth fighters to be targeted at long range, outside of Active Electronically Scanned Array, or AESA, radar ranges using passive-sensor technology. Radar stealth was sufficient to increase survivability when going against older IADS, the Block III Super Hornet  can effectively defeat enemy IADS, both old and new, using a combination of the right amount of stealth, advanced next-generation electronic warfare, networked sensors and targeting, as well as advanced weapons.
Long Term U.S. Navy Commitment
The Block III Super Hornet will be the U.S. Navy's (USN) predominant strike fighter for its "global power projection" all-domain air-dominance capability for decades to come. The USN ordered 78 new Block III fighters and will convert 450 Block II Super Hornets to Block III capability through a Service Life Modification (SLM) program. The USN received its first two Block III test jets in June 2020 with the remainder scheduled for delivery through the mid-2030s.
The production line for the Super Hornet and Growler will continue to support USN requirements, and other Block III customers including Kuwait and Germany – who recently announced their intent to move forward with adding Super Hornets and Growlers to their force structure. There is also an additional 400+ aircraft opportunity with on-going competitions in Finland, Switzerland, India, Canada and more. Clearly, there is strong and continued interest in the platform. As there is no planned retirement for the Block III, the USN has planned several modernization and upgrade programs for its Block III fleets, which will ensure these jets will continue to out-pace and out-perform all adversaries and competitors.
A Truly Next-Generation Platform
The USN selected the Block III fighter for good reason. It is a next-generation fighter aircraft with a multi-spectrum network-enabled targeting capability that can target adversaries beyond the range of modern-day AESA radar systems. The Block III now has "first-look, first shot" advantage at long range, which means fifth-generation threat aircraft can be targeted beyond traditional fifth-generation radar ranges. The strike capability of the Block III is also unmatched. Able to operate in hostile territory untargeted, the network-enabled stand-off targeting capability, combined with advanced network enabled weapons, allows the Block III to strike surface threats with impunity.
The foundation behind the Block III's next-gen network and sensor fusion capabilities is the Common Tactical Picture (CTP). This network-enabled CTP uses data and information from surface, land-based, air and space-based sensors to present a common operating picture of the entire battle space on its new Advanced Cockpit System – a 10 x 19 inch touchscreen display. This is enabled through the Block III's new targeting processor, which has 17 times the capacity of Block II and other modern-day fifth-generation systems, and integrates with the CTP through secure SATCOM, advanced Tactical Targeting Network Technology, and Link-16 communications.
Through network-enabled data-fusion and its advanced capabilities, the Block III becomes the airborne leader to direct and coordinate the prosecution of air and surface targets providing complete interoperability with coalition forces.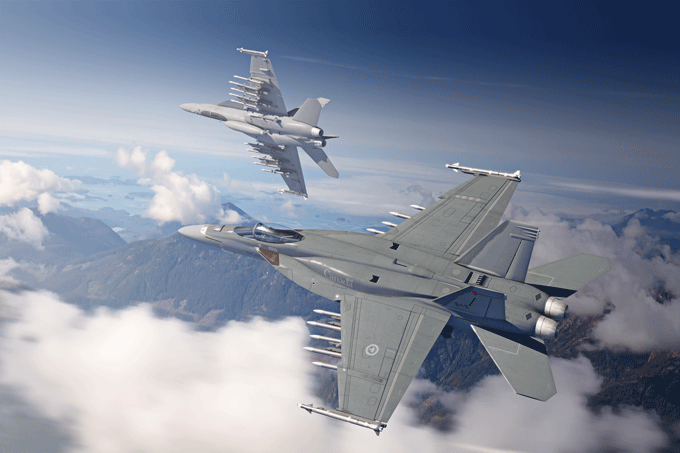 Canada's Defence Missions
While serving in Europe during the Cold War, I flew missions over most European countries. Quite different from flying in Canada, I was seldom more than a few minutes away from an airport or landing strip, even when flying along NATO's northern flank. For more than 40 years, several European countries have successfully employed the single-engine F-16 fighter. Understandably, these same countries would find the single-engine F-35 a suitable follow-on fighter. While the UK, Australia, Israel and the U.S. Air Force have also acquired the F-35, they have other fighters in their "mixed-fleet" force structure to cover the capability gaps of single-fleet fifth-generation fighters. Fortunately for Canada, the next-gen capabilities of the Block III are ideally suited to champion all of Canada's military missions, at home and abroad, with no capability gaps.
Canada's military missions and capabilities are derived from Canadian foreign and defence policy objectives. It is not unusual for like-minded allied nations to have different defence policy objectives, which would result in different military missions and capabilities. For example, the operational imperatives of Canada's homeland defence mission are far different than those of European countries, South Korea, Japan or Australia. With the second largest land mass in the world and a set of non-discretionary military missions that include domestic security and air policing, air sovereignty missions across Canada's high Arctic, and homeland and continental defence, Canada's non-discretionary missions are uniquely Canadian and represent far greater challenges.
European countries who have selected the F-35 as their front-line fighter have areas of responsibility (AORs) significantly smaller and far more hospitable than Canada. For the same reasons, Japan and South Korea have also found the F-35 to be a suitable fighter aircraft. Small AORs are less demanding with respect to response time, range and endurance, and allow fifth-generation aircraft to fly in a clean configuration, thereby taking advantage of stealth. Perhaps if Canada was the size of Vancouver Island, the F-35 might be a contender to replace our current fleet of CF-18 fighter aircraft.
Flying continental defence and air sovereignty missions 800 miles north of the Arctic Circle in the dead of winter with the nearest ice-covered landing strip hundreds of miles away demands a robust two-engine fighter with superior range, endurance, payload and reliability. As I previously wrote in my 2014 op-ed in The Globe and Mail, losing an engine in a twin-engine fighter is a non-event, even in the Arctic. An engine failure in a single-engine fighter is catastrophic.
With an affinity for the F-35 that dates back to 2007, the Royal Canadian Air Force (RCAF) fighter community regards the Super Hornet as an upgraded legacy Hornet, a mindset that has prevented the RCAF from learning about the true next-generation attributes of the Block III. I hope that over the coming months, Boeing will have the opportunity to demonstrate these capabilities first-hand.
Operating Costs
A worrying realization for many FFCP observers has been the in-service support and sustainment costs associated with new fighter aircraft. Data from the U.S. Government shows that the Super Hornet has the lowest operational flight cost among current U.S.-built fighters at just over US$18,000 per flight hour. The cost per flight hour for the other U.S. platform is more than double the Block III, according to the same U.S. Government data, which translates into tens of billions of dollars added to in-service support and sustainment budgets over the life of the program.
There is no doubt that this severe fiscal liability would threaten defence programs across other environmental commands. Soaring operating costs have plagued the F-35 program from the beginning, which, as we see currently playing out in the Netherlands and UK, will hurt their respective budgets and capabilities.
It's also important to note, that a fleet of 88 Block III Super Hornets will allow the RCAF to leverage existing physical and intellectual infrastructure – established through the CF-18 program – significantly reducing training requirements and related costs.
Return on Investment
Beyond the superior capabilities of its jet, Boeing will make a massive investment into Canadian industry when the Super Hornet Block III is selected. Not only will Canada receive more capability for its defence dollar, the 101-year Boeing-Canada aerospace partnership will see a new level of economic growth and prosperity.
In the weeks since joining Boeing, I have studied and analyzed the competition, as well as the RCAF requirements. It's clear that the Super Hornet is exactly the right fighter for all its operational commitments and mission requirements. Add to that the enormous benefits that Canada will receive from Boeing's unmatched industry commitment and you've got a true win for Canada.
Missing Aviator (Table) Ceremony
Missing Aviator (Missing Soldier, Missing Sailor) Table and Ceremony
The following ceremony uses some traditional aspects of other "Missing Comrades or Fallen Soldier" ceremonies, and adapts them for use suitable for the Air Force Association of Canada. The text is presented as if it were being read by a Master of Ceremonies (MC). Often-times there is scope for setting three places (one for each armed service). This explains references to "three plates, each with a lemon slice", for example. For our purposes, use only one setting if your occasion calls for setting up only one place and one seat for the "Missing Aviator".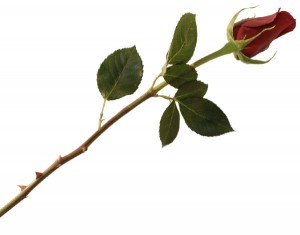 Good evening Ladies and Gentlemen. Please rise for the playing of O' Canada, and remain standing for the Missing Aviator Table Ceremony. This evening as we join together to enjoy one another's company, we pause and pay tribute to those men and women who have made the ultimate sacrifice in war and peace so that we may enjoy the freedom that they sought to ensure for us. Their earthly remains still lay today near to where they fell, throughout the world, in cemeteries, on battlefields, and in countless resting places known only to God. Before we begin I would like to draw your attention to the small table located in a place of honour in front of the head table. This is our way of remembering that many fellow aviators are missing this evening from our midst. They are our brothers and sisters who are unable to return to those whom they love, so we remember them.
Camarades perdus, heros tombes: Bonsoir Mesdames et Messieurs. Levez vous pour l'hymne nationale du Canada et restez debout pour la ceremonie de table des camarades perdus. Ce soir nous sommes venus ensemble pour se tenir compagnie it cette soiree. Nous prenons un temps de reflexon pour rendre hommage it ces hommes et femmes qui ont fait Ie sacrifice ultime en temps de guerre et paix afin que nous puissions profiter de la liberte. Leurs corps se reposent dans les cimitieres, sur les champs de batailles et dans beaucoup d'autres endroits qui ne sont connus que par Dieu lui-meme. Avant que nous ne commencions, j'aimerais attirer votre attention sur la petite table placee devant la table d'honneur. Cela est notre fa~on de symboliser Ie fait que plusieurs membres de notre profession sont manquants ce soir. lIs sont nos freres et nos soeurs qui ne pourront retourner it ceux et celles qui les aiment …. nous nous souvenons.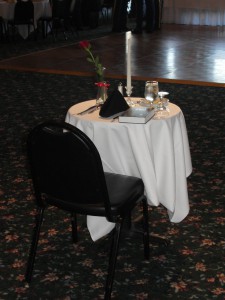 The table is small symbolizing the frailty of our chosen profession; The tablecloth is white symbolizing the purity of our comrades' intentions when they answered our country's call to arms; The single rose displayed in the vase reminds us of their families and loved ones; The red ribbon tied so prominently on the vase is symbolic of the blood they have shed so that we may enjoy freedom; The slice of lemon is set on the bread plate to remind us of their bitter fate; The salt upon the bread plate is symbolic of the family's tears as they wait for someone who will not return; The glass is inverted for they cannot toast with us this evening; Other chairs are drawn away from the table, for they are not here in body but they are with us in spirit; At this point the appropriate head-dress (air force cap, or wedge, or air force association wedge cap) is slow-marched into the room. The individual places the headress on the table and takes one step back and bows their head till they hear the last post.
La petite table symbolise la fragilite de notre profession choisie. La nappe blanche symbolise la purete des intentions de nos camarades quand ils ont repondu it l'appel pour servir notre pays. La rose placee dans Ie vase nous rappelle de leurs familIes et bien-aimes. Le ruban rouge attache au vase symbolise Ie sang verse grace auquel nous profitons de notre liberte. Le citron placee sur l'assiette it pain represente leur destin amer. Le sel sur l'assiette symbolise les larmes des families alors qu'elles attendaient quelqu'un qui n'allait pas revenir. Le verre est it l'envers parce qu'ils ne peuvent pas faire sante avec nous ce soir. II n'y a pas de chaises parce qu'ils nous accompagnent seulement en esprit.
The MC then reads: "For they shall not grow old as we who are left grow old. Age shall not weary them, nor the years condemn. At the going down of the sun, and in the morning, we will remember them."
The LAST POST is played, followed by a minute of silence, then the Lament is played, followed by REVEILLE. At this point the MC will say: Please be seated and I hope enjoy the rest of the evening.
A ce point un quel qu'un portant le chapeau approprie pour le service affiliation de l'individu marche lentement dans la salle une it fa fois pendent que la citation de chacun est fu. Une fois que tous les trois sont present it la table, les chapeaux sont place sur la table. lIs font un pas en arriere et baisse la tete. MC: ?For they shall not grow old as we who are left grow old. Age shall not weary them, nor the years condemn. At the going down of the sun, and in the morning, we will remember." Les cadets saluent pendant Ie ? LAST POST? et gardent la position jusqu 'it la minute de silence. Le? lament? est joue. Le salut est maintenu jusqu 'au ?reveille? (it la fin du silence. )Les cadets tournent et marchent lentement hors de la salle. lIs retournent it leurs sieges. MC : Assoyez-vous en esperant que vous aimerez la fin de cette soiree.
At the conclusion of the evening, the MC will say: All rise for the conclusion of our Fallen Aviator Table Ceremony, and the playing of God Save the Queen. The individual designated to retrieve the hat will be slow-marched into the dining room, will come to a halt at the table, bow his or her head, salute, retrieve the hat, and slow-march out of the dining room. At this point the MC will raise a toast to the Queen of Canada, and God Save the Queen will then be played.
A la fin de la soiree Ie MC dit: Levez-vous pour la conclusion de notre ceremonie, et la chanson de ? God Save The Queen? Les trois cadets marcheront lentement dans la salle dans le meme ordre qu 'au debut de la ceremonie. Quand les trois seront arrives it la table, ils feront un salut et reprendront les chapeaux, tourneront et marcheront lentement hors de la salle. Apres Ie dernier cadet soit sorti, ?God Save The? Queen? sera joue.
TABLE SET UP
1 small (round) table
1 white table cloth
1 single red rose in a vase with a red ribbon tied around the vase placed in the
middle of the table
3 plates with a lemon slice on each plate
1 salt shaker beside the rose
3 (wine or water) glasses placed beside the plates inverted
No additional chairs. The table should be placed on either side of the head table, if no head table it should be placed up at the front of the room by the podium. Alternatively, it may be placed in the centre of all the tables, biased toward a head table indicating its importance.
PEOPLE NEEDED
3 Senior Cadets or associatin members in full dress uniform, with white gloves and carrying appropriate head dresses. (Normally we may pay tribute only to fallen aviators, but on occasion it may be possible to pay tribute to fallen aviators, soldiers and sailors, meaning all three headdress versions will be needed).
MC and PMC if desired.
1 person to cue music
La table
? une petite table
? une nappe blanche
? une rose dans un vase avec un ruban rouge attache
autour du vase (placee au milieu de la table)
? trois assiettes avec un morceau de citron sur chaque
assiettte
? une saliere a cote du vase
? trois verres place a l'envers a cote des assiettes.
? Pas de chaises
La table devrait etre placee d'une cote de la table
d'honneur. S'il n'y a pas de table d'honneur elle peut
etre placee pres du podium.
Les personnes impligues
? trois cadets avance en uniform complet avec les
gants blancs et les chapeaux appropries
? MC et PMC ( si necessaire)
? une personne pour jouer la musique
MUSIC
? O-Canada-Instrumental
? Last Post
? Lament
? La Reveille
? God Save The Queen