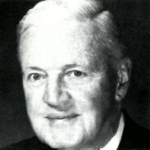 (1952-1970) Jack Gray stepped down as General Manager in March 1970, after 20 years with the RCAF Association. He had served as General Manager of the Royal Canadian Air Force Association from 1952 until his retirement. Jack Gray joined the Royal Flying Corps as a cadet in January 1918. During the Second World War he joined the RCAF and retired with the rank of Wing Commander in 1945.
---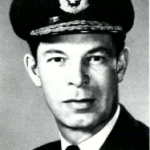 (1970-1971) Air Vice Marshal Frank Ball
---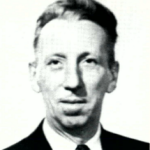 Squadron Leader (Ret) Fred H. Nielsen, CD (1971), CD – Fred joined the RCAF in Ottawa in 1928 at a very young age and retired in 1958 with the rank of Squadron Leader. After retirement, he served as a manager of a large hotel in Red Deer, Alberta, manager of a Golf and Country Club in Vancouver and, from 1961 to 1965, with the Department of External Affairs serving a tour of duty at NATO Headquarters in Paris, France, in the Defence Liaison Division. He joined the National Headquarters staff in September of 1965. During his service career he served at Camp Borden, Ottawa, Vancouver, Regina, Edmonton, Penhold, and overseas during the Second World War. Fred was born, raised and educated in Ottawa. He is a past director of Rotary Club, Optimists Club, Toastmasters Club, Canadian Legion, and is at present a Director of the Gyro Club in Ottawa and of the National Capital Minor Hockey Association. Fred in his younger days was an athlete of note having played hockey, baseball and lacrosse in Ottawa, Barrie and Vancouver. After retiring as an active player he coached hockey extensively in the Junior and Senior calibre. For many years he has coached minor boys hockey and was responsible for organizing Minor Hockey Leagues in many centres in Canada. He was a scout for Toronto Maple Leafs in central Alberta from 1953 to 1959. Fred Nielsen has been a member of the RCAF Association for 19 years as a member at large and serving member in 703 and 410 Wings. On many stations where he served he assumed the duties of Benevolent Fund representative, and upon retirement from the service was civilian representative of the fund for central Alberta. His hobbies are stamp collecting, bowling, square dancing, golf, and dixieland music. Fred Nielsen's chief concern is the well-being of ex-RCAF personnel. He is dedicated to minor hockey which, he feels, develops future responsible citizens. The dissolution of the RCAF, during the 1960s, left many former airmen feeling disenfranchised and bitter. Fred Nielsen's bitterness manifested in his decision to create the Pre-War Club of the RCAF, which served as a large splinter-group that effectively eroded the membership of the RCAF Association. Within months of taking over as General Manager of the RCAF Association, Wing Commander (Ret) Ron Butcher discovered Nielsen had been helping himself to RCAF Association resources to help support his growing Pre-War splinter group. As a consequence, Nielsen was encouraged to resign from the Assistant Manager position with the RCAF Association, and his membership in the RCAF Association was terminated. This freed Nielsen up to properly manage the Pre-War club which continued to grow until it dissolved decades later.
---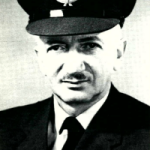 (1971-1976) LCol R.W. "Ron" Butcher, DFC, CD, CAE was born and educated in Sackville, N.B. He enlisted in the RCAF in 1942 as an AC2 aircrew can­didate and received basic navigation training at 4 AOS Crumlin at London, Ont. before commissioning as a Pilot Officer and transfer overseas. After OTU training he joined 408 Squadron as a Flying Officer and com­pleted 29 trips over enemy targets fly­ing Lancaster aircraft. His crew was screened from operations with the dis­tinction of being the first squadron crew to complete a normal tour during the time they were on strength. Flying Officer Butcher was awarded the Distinguished Flying Cross in Au­gust, 1944. From June, 1944 until war's end he was employed on the navigation in­structional staff at 1664 Heavy Con­version Unit at Dishforth and 1659 Heavy Conversion Unit at Topcliffe as officer-in-charge Navigation Ground School. Ron returned home from overseas, and as a member of Tiger Force he carried out administrative duties at Summerside, P.E.I., and subsequently flew as a navi­gator ferrying Lancaster X aircraft from Scoudouc N.B. to Western air­fields. Flight Lieutenant Butcher left the RCAF in October 1945 to join the family construction business. In 1949 he joined the newly-formed RCAF As­sociation as a life member-at-large. He rejoined the RCAF as a Flying Officer navigator in 1951 and that same year transferred into the growing Construction Engineering branch. For nearly a year he was employed at Air Force Headquarters and worked on projects and construction inspections involved with the establishment of European air bases for the RCAF air division. From February 1952 until May 1954 he was station construction engineering officer at RCAF Station Saskatoon. After a year-and-a-half at Winnipeg's 14 Training Group HQ, Flt Lt Butcher was named Station C.E. officer at RCAF Stn. Greenwood, N.S. He left Greenwood in 1959 to serve as a staff officer with the AFHQ Directorate of Construction Engineering until mid 1963. He was promoted to Squadron Leader rank in 1960. Since that time he has served at Downsview, Ont. During his first year at the Toronto base as the Station C.E. officer he transferred from RCAF Assn member-at-large to become a wing member of 442 (David Hornell VC) Wing. Later, as Downsview's Chief Technical Services Officer he served as RCAF Project Officer to as­sist the RCAF Assn Toronto Region in refurbishing a Lancaster for display at Toronto's Canadian National Exhi­bition. Promoted to Lieutenant-Colonel in 1966 he was appointed Downsview's Base Technical Services Officer. As second-in-command of the base it was his responsibility to act as station com­mander during absences of the incum­bent and during changes in command. In addition to his primary duties which included many community com­mitments, LCol Butcher acted as mili­tary liaison officer for Toronto Region RCAF Assn and eight wings in the area from Oshawa to Oakville. For more on Ron's passing, see website here.
---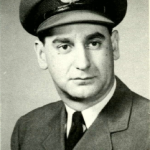 Wing Commander (Ret) J. Douglas Harvey (1976-1981 ) DFC, CD was appointed to the post of Director of Public Relations for the RCAF, with simultaneous promotion to the rank of Wing Commander. He took over his new post in August after a two-year tour of duty as Staff Officer Public Relations (SOPR) at No. 1 Air Division Headquarters, Metz, France. Harvey was awarded the DFC while with 408 Bomber Squadron in England between 1942 and 1944. He left the service after the war to take his BA degree at the University of Toronto and returned in 1948, re-joining the pilot branch, from which he transferred to the Directorate of PR in 1954. He passed away at Victoria, British Columbia, on Friday, January 16, 1998, Douglas Harvey in his 77th year. Beloved husband of Helen (Beninger) and the late Elizabeth Frances (Harrison). Cherished father of Elizabeth (deceased), Blaine (Maureen), Douglas II (Karen), Margaret (John Melenhorst), Michael (Mary Lou) and stepfather of Brian (Toni), Michael (Sue) Beninger, Patricia (Will Cowick) and Mary Jo (Bob Duggan). Loving grandfather of Devin, Liam, Eamon and Maureen Harvey; Leah and Douglas III Harvey; Corey, Hugh and Allison Melenhorst; Mandy Simmons; Michelle, Robin; Jesse, Jennifer; David, Katie, Sarah, Kyle; Curtis and Connor. Born at Swansea, York County, Ontario, August 7, 1922. Doug Harvey joined the RCAF in November, 1941 and trained as a pilot. He completed a tour of operations with 408 squadron in Bomber Command and was awarded the Distinguished Flying Cross for his "great skill and courage." He graduated from the university of Toronto and returned to the air force in 1948 where he flew on photo mapping operations in northern Canada. He later assumed senior public relations duties, in Ottawa, Montreal and Metz, France, before being appointed director of public relations for the RCAF. He left the air force in 1965 and held PR positions in industry and the provincial and federal governments. He also served as executive director of the RCAF Association and was founding editor of Airforce magazine. In retirement he authored three books, Boys, Bombs and Brussel Sprouts, about his wartime experiences, and The Tumbling Mirth and Laughter-Silvered Wings, which recounted the lighter side of air force life.
---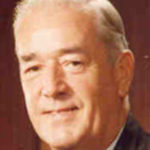 Chief Warrant Officer Len Lapeer, CD (1981-1990). LAPEER, CWO Leonard (Len) (MMM, CD) Veteran Second World War RCAF, also served with the United Nations UN Peacekeeping (Gaza) and former General Manager of the Air Force Association of Canada. He died peacefully at the Ottawa General Hospital on December 6, 2005 in his 85th year. Beloved husband of Winette (nee Halford), his wife of 62 years. Lovingly remembered and deeply respected by his four children: Leanne (Peter), Bryan (Carol), Lynda and Leonard Jr. (Julie). Proud grandfather of Jesse, Lindsay and Angela. Loving brother of Helen Twilley of London ON and Evelyn King of Toronto ON.
---
Milford "Bud" Wilds, CD (1990-1991)
---
Major (Ret) Robert "Bob" Tracey, CD (1991-2004)
---
Lieutenant-Colonel (Ret) Walter Chipchase, CD (2004-2006) Walter J. Chipchase, CD, of Ottawa has been appointed executive director of the Air Force Association of Canada and publisher of Airforce magazine. National President Don McLeod made the announcement on Aug 11th 2004. Mr. Chipchase takes over from Bob Tracy who has held the position since May 1st 1991 and has now retired. Walt Chipchase, a retired lieutenant colonel, comes to the Association with a distinguished 29-year background in military communications and public affairs. As a public affairs officer he has been employed as principal advisor to military leaders of major international organizations, such as the commander of the North American Aerospace Defence Command (NORAD) during a posting to Colorado Springs, Colorado, from September 1984 to August 1987. Other notable positions held by Mr. Chipchase include two years as editor of Sentinel magazine of the Canadian Forces, four years in Halifax as regional director, Atlantic and Maritime regions from Aug 1987 to Aug 1991, corporate director of exhibitions, displays, special events and audiovisual services in Ottawa, from Aug 1991 to Jan 1995, international operations and media relations manager from Jan 1995 to April 1996, human resources and training officer from July 1996 to Nov 1996, and senior corporate human resources public affairs advisor, from Nov 96 to was July as 99. His most recent position prior to retirement in 2002 was as director of air force public affairs at National Defence Headquarters in Ottawa. Formed in 1948 by an Order-in-Council, the 14,000-strong Air Force Association began as a national advocacy group to support the the Royal Canadian Air Force, and to unite air force veterans of the Second World War. Today, the association is a national not-for-profit aerospace and community service organization composed of aviation-minded citizens whose aim is to remind Canadians of their country's rich aeronautical tradition and history, to support Canada's air force, and to support and encourage the civil aviation component in Canada.
---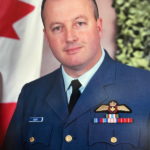 Lieutenant-Colonel (Ret) Dean C. Black, CD, B.Sc., MA, MALIC, CAE, SMP (2006- ) Dean accepted the appointment of executive director Air Force Association of Canada, Publishing Editor of Airforce Magazine and Secretary to the RCAF Association Trust Fund Board of Trustees on 16 October 2006. He retired from the Canadian Forces on 22 January 2007. Dean joined the Canadian Forces on 18 June 1977, and graduated from the Royal Military College in May 1981, with a Bachelor of Science (Applied) degree. Dean served as co-editor of the college newspaper (The Arch) in his third year of studies. On 8 November 1982 he was awarded his pilot's wings, and proceeded to 427 Tactical Helicopter Squadron to serve as a light observation helicopter (LOH) pilot in Petawawa, Ontario. He was promoted to Captain in May 1984, and graduated from the Air Ground Operations School Advanced Aviation Course in October 1985. He completed the Canadian Forces Staff School in September 1986, and assumed the role of Squadron Operations Officer for his last year with 427 Squadron. Dean was posted to 403 (Helicopter) Operational Training Squadron in July 1987. He qualified as an Instructor Pilot, and graduated from the 6-month long Canadian Land Forces Command and Staff College in August-December 1988. In July 1990, Dean proceeded to Winnipeg to attend the one-year long Aerospace Systems (Engineering) Course at the Canadian Forces School of Aerospace Studies (now William Barker College). In July 1991, Dean was posted to 10 Tactical Air Group Headquarters in St. Hubert, Quebec, where he served as the Staff Officer Plans, Doctrine & Requirements (2), Group Flight Safety Officer, and Personal Assistant (PA) to the Commander, Brigadier-General L.W.F. Cuppens. Dean was promoted to Major in June 1993, and proceeded to 408 Tactical Helicopter Squadron in Edmonton, Alberta, as the Squadron Operations Officer. It was in Edmonton that Dean joined the Air Force Association of Canada, as a member, and also joined 700 Wing of the association. After serving as the Squadron Operations Officer, Dean assumed command of the LOH Flight. When the CH-136 Kiowa LOH was retired in 1994, Dean qualified on the CH-135 Twin Huey Utility Tactical Transport Helicopter (UTTH) and took command of the UTTH Flight. The 408 Squadron was deployed to the Republic of Haiti with the United Nations Mission in Haiti (UNMIH) where Dean served as Flight Commander in the Canadian Utility Helicopter Squadron from March to October of 1995. After returning to Edmonton Dean was selected to attend the one-year long Canadian Forces College from August 1996 to July 1997. A second posting to 427 Tactical Helicopter Squadron followed, where Dean served as the Deputy Commanding Officer. Dean joined 438 Wing of the Air Force Association of Canada, while living near Pembroke, Ontario. In 1999, Dean was promoted to Lieutenant-Colonel, and was posted to 1 Wing Headquarters (Kingston) as the Commanding Officer and A4 (Senior Staff Officer Maintenance & Logistics). He was pleased to join 416 Wing of the RCAF Association while in Kingston. After one year Dean was selected to command 403 (Helicopter) Operational Training Squadron, so Dean and his family relocated to Oromocto, New Brunswick from 2000 to 2002. Dean joined 252 Wing (Fredericton) while serving in the New Brunswick area. He earned a Master of Arts degree in War Studies from the Royal Military College, in 2000. A posting to the Director General Strategic Planning – Directorate of Defence Analysis (DDA) followed, where Dean assumed responsibility for the Department of National Defence/Canadian Forces corporate strategy project (Strategy 2025), along with the North Atlantic Treaty Organization (NATO) and Asia-Pacific files. He attended the National Institute of Defense Studies (NIDS) Asia-Pacific seminar in Tokyo, Japan in November 2002. Dean joined 433 Wing (Renfrew) of the Air Force Association of Canada, upon moving to Renfrew, Ontario. After three years in DDA, Dean was appointed to the role of Senior Military Advisor to the Director General Research & Development laboratories (Ottawa) in Shirley's Bay, west of Ottawa. While there, Dean was invited to join the Canadian Indicators for Foreign Policy (CIFP) team at Carleton University. After retiring, Dean took up the role of Executive Director of the Air Force Association of Canada, in 2006. He successfully attained certification as an association executive (CAE) after a two-year program of studies with the Canadian Society of Association Executives. After three years of study, Dean attained a Master of Arts degree in Leading Innovation & Change (MALIC) with York St. John University-Robert Kennedy College, in York, England in 2016. He added certification as a qualified strategic management professional (SMP) with the Association for Strategic Planning in 2017. Dean is a graduate of the Sprott School of Business Professional Programs, Professional Certificate in Public Sector &  Non-Profit Marketing, as well as the Carleton University Philanthropy and Nonprofit Leadership program "Leadership of Associations and Nonprofits." Dean completed the George Washington University College of Professional Studies "Strategic Management Performance System," and the Institute of Corporate Directors, University of Toronto's Rotman School of Management and the Telfer School of Management University of Ottawa program "NFP Governance Essentials."