The RCAF Association Board of Directors (formerly National Executive Council) consists of nine funded and elected non-executive directors, two funded and appointed non-executive directors and one funded and appointed executive director. Any number of non-funded appointed directors may be added to the board, in keeping with the needs of the incumbent body of directors. The nine elected directors are solely responsible for electing from amongst themselves their chairperson, as well as appointing up to three appointed directors as described, and how ever many other (unfunded) appointees as they deem necessary to fulfill the mission of the RCAF Association.
Chairman – RCAF Association Board of Directors and National President
Colonel (Ret) Terry Chester, CD
Deputy Chairman and Air Cadet Liaison Officer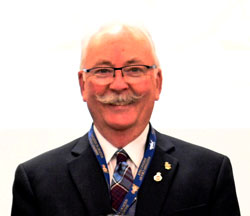 Lieutenant-Colonel (Ret) Ferguson A. Mobbs, MStJ, CD, KStJ, OLJ
Honorary National President (Appointed) and Chairman Advocacy and Honours & Awards Committees
LGen (Ret) André Deschamps, CMM, CD
Non-Executive Directors
Director (Atlantic)
Serge De-Serres (Atlantic)* (Treasurer)
Director (Quebec)
Lieutenant-Colonel (Ret) Henri Levasseur, CD (Quebec)*
Director (Ontario)
Walter Peckham, CD (Ontario)*
Director (Prairies)
Major (Ret) Herb Harrison, CD (Prairie)*
Director (Alberta)
CWO (Ret) Michael Roy, CD (Alberta)* (Ceremonial)
Director
Thomas Morin-Cabana
Director – Veterans Liaison
Guy Vallieres
Director Communications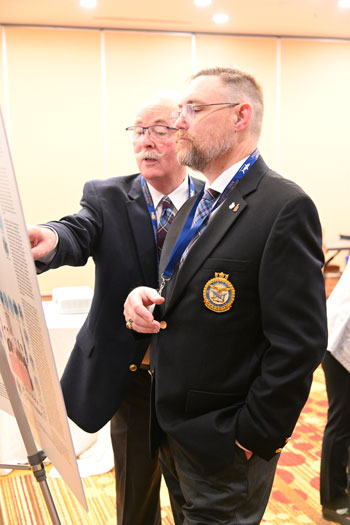 Captain (Ret) Steven Dieter, CD (Appointed)
Executive Director (Appointed)
LCol (Ret) Dean C. Black, CD, CAE, SMP, CVRM (Secretary)
*These non-executive directors are first elected by RCAF Association members within their Groups to the Group-level office of "Group President," and their election serves as a nomination to the National Executive Council (Board of Directors) to be ratified via a general election of all RCAF Association members, at the first opportunity. Pacific Group dissolved circa 2019, but RCAF Association members throughout the region still retain the power to elect someone from their region to help represent the RCAF Association to all RCAF Association members in their region.